Buzzy Beth recently had the amazing BonnieBuilds on our YouTube Live stream so many B's!!), together they toured through her popular role play (RP) game Blush Acres. 
Blush Acres is a beautiful pastel world created by the talented BonnieBuilds, her family and friends. BonnieBuilds describes Blush Acres as an "incredible girl centric environment" where players get to be as creative as they like on the incredible game map developed with her team. 
The colour pallet of the game is a gorgeous range of pastels which BonnieBuilds says was one of the first things she decided on when creating the RP game.
The colour choices were heavily influenced by her sister and best friend, they drew the four main colours on the road in town and then they built around that. 
She drew inspiration for this game from all of her favourite games. BonnieBuilds said she was an avid game player before transitioning to being a game creator.
For BonnieBuilds she just loves that in the world of RP games the sky is the limit, the players get to dress up as their chosen character and become them on the map.
When you enter Blush Acres you are are given a plot and you can choose which lovely pastel coloured house you would like to build as your new home. Personally I picked a town house and was very excited to discover it came with its own indoor slide!!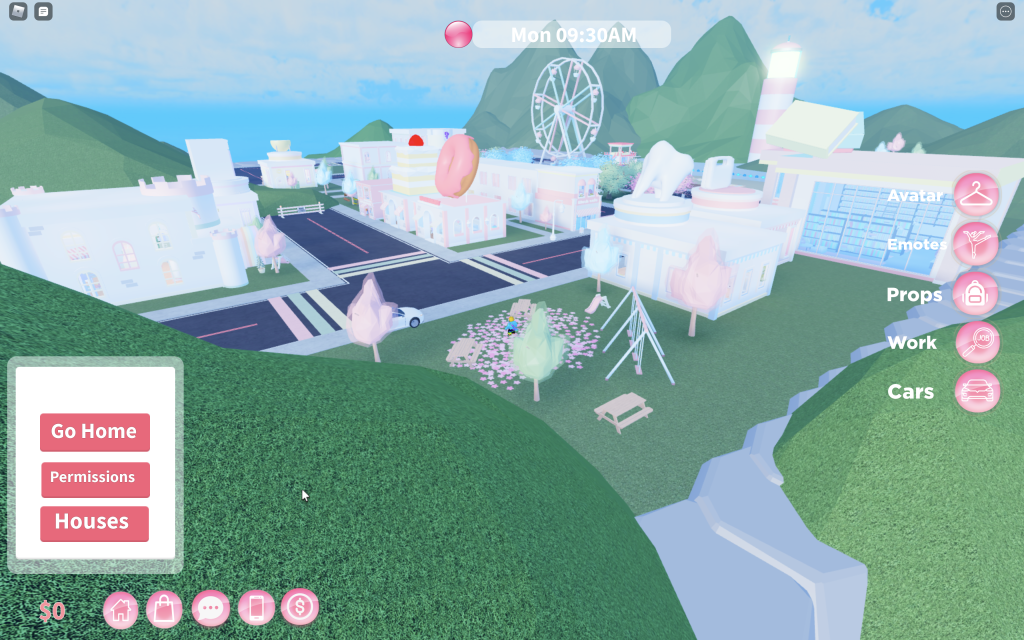 When you venture into town you will see all the things you would expect a town to have including a grocery store, library, health clinic, dental clinic, childcare centre, laundromat, shopping district, beach, court house and a ferris wheel and so much more!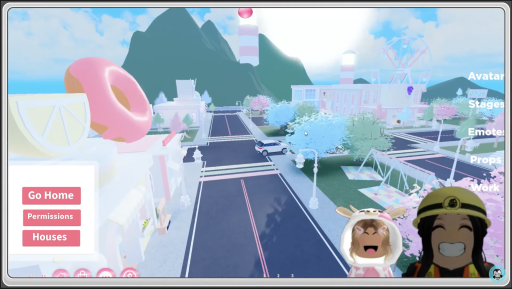 The game took BonnieBuilds and her team almost a year to develop and publish. She told Buzzy Beth that the hardest part for her was the scripting. She said "It's so hard for me I'm one of those people who can't spell to save their lives, or grammar I never thought about so yeah it was really hard for me".
BonnieBuilds said she really liked to focus on the building and the modelling in the game. One thing she was very proud of was the texturing she achieved on the fruit and vegetable items in the grocery store, especially how great they look in the light. It took her a while to figure texturing out, but says it was so worth it. Her sister helped with the animation in order for players to be able to eat them.
Head here to watch the full video on YouTube.